If you're interested in cooking appliances, you probably know the legendary KitchenAid brand. It's been a household name globally for many years, providing iconic stand mixers and a range of kitchen appliances with advanced features.
But have you ever wondered where KitchenAid is made? This article will reveal the manufacturing origins of your beloved kitchen companions.
In This Article
Where Are KitchenAid Appliances Made?
KitchenAid offers a wide range of American-made appliances, notably in Ohio, Iowa, Mississippi, South Carolina, etc. However, there are several products made outside the country due to some reasons, such as in China, Mexico, or Canada.
Appliances Manufactured In The USA
When it comes to the heart of KitchenAid's manufacturing facilities, it's all about the good old USA. A variety of their appliances are American-made products, ensuring top-notch quality and craftsmanship. Let's take a closer look at some of these American-made gems:
1. Stand Mixers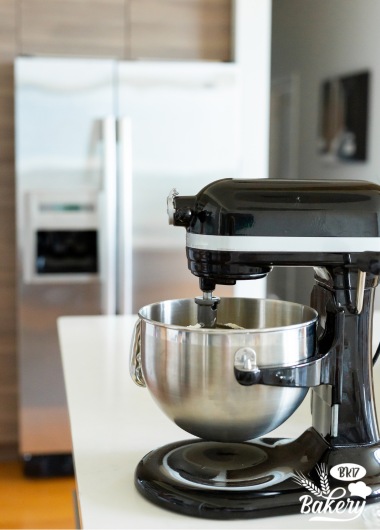 KitchenAid's iconic stand mixer has become a kitchen staple. Created in 1919, this kitchen appliance has now become one of the most popular products of the brand. American home cooks have flocked to this business to buy these excellent stand mixers with innovative features.
These stand mixers are worth every penny due to the following benefits:
Durable
Simple to use and clean
American-made
Well, I couldn't imagine my kitchen without the KitchenAid's stand mixer, as my family all have sweet teeth and love baked goods. Kneading dough hasn't been easier, and the gadget even lends me a hand in making savory dishes like meatballs, meatloaves, or mashed potatoes.
2. Hand Mixers
When you could use some extra help in the kitchen, KitchenAid's hand mixers are a reliable choice.
Initially produced in the country from 1922 to 2006, KitchenAid hand mixers then shifted production to China to cut costs. But now, the good news is that KitchenAid mixers are once again made in the USA. In 2012, they brought back production due to important reasons.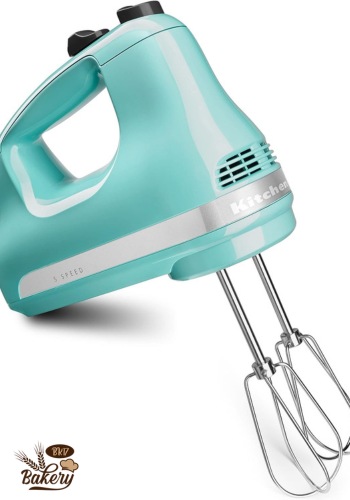 I've been using KitchenAid's stand mixers for more than a decade and still be a loyal fan. It's super easy to use and light to hold, so even my daughter can help me with some prep work, like whipping eggs or making froth milk.
3. Blenders
Whipping up smoothies, soups, and sauces is easy using KitchenAid blenders. These food blenders are a well-liked KitchenAid's additional products. They were introduced in the early 1990s, making them a newer part of the brand's lineup.
Although they're relatively new, KitchenAid blenders have been well received. The collection includes four models, including the 2016 Pro Lines series. These popular ranges boast the most powerful home blender with a huge 3.5 horsepower motor.
4. Dishwashers
KitchenAid dishwashers will be the game changer for your laborious kitchen cleanup. Their impressive performance and reliability have earned them a devoted, loyal customer base. These sought-after appliances are made at the world's largest dishwasher factory in Findlay, Ohio.
5. Cooktops/Ranges
Elevate your cooking game with KitchenAid's cooktops and ranges – another American-made product line. The manufacturer presents an extensive product range of cooktops and ranges for sale. The list ranges from traditional slide-ins, freestanding models to commercial-style choices.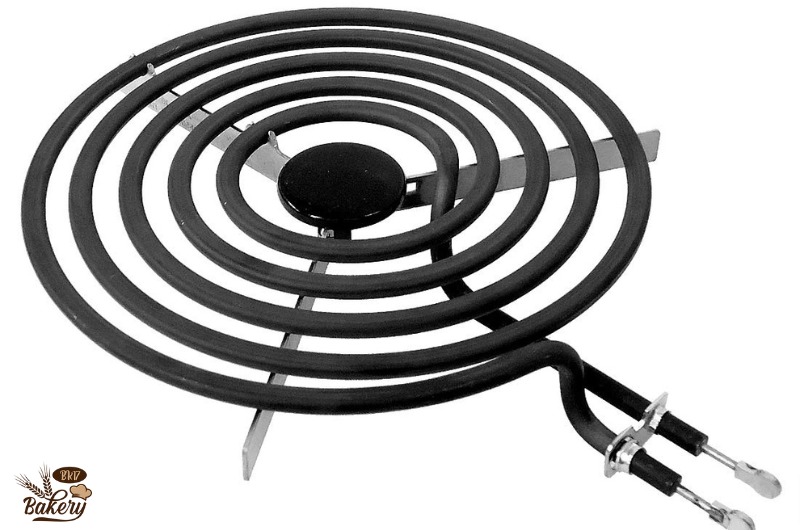 Appliances Manufactured Outside The USA
KitchenAid's major appliances are proudly manufactured in the USA. Yet, some of their products are made in developing countries. The main reason for this is to save production costs.
Yet, this doesn't mean that the products' quality is poor. KitchenAid is always committed to quality products for American customers. So don't worry if you happen to see a different manufacturing site on a Kitchenaid product.
1. Toasters
KitchenAid toasters are manufactured in China. This is in line with the fact that China produces 72% of all toasters globally.
This also explains why the toaster's price is relatively low compared to other appliances. When you check out the price tag on a KitchenAid toaster, you'll notice that they're quite affordable, around $50.
This item is such a bargain, serving me a hearty breakfast in no time. Some slices of white bread and some cuts of ham stacked with fresh and crunchy veggies – what a meal! My hubby once tried to grill beef with this toaster, and it turned out not to be a disaster, given the steak was not too thick.
2. Refrigerators
Let's discover the fascinating journey of KitchenAid refrigerators throughout North and South America.
Initially, they were made in Lavergne, Tennessee, from 1986 to 2008. Later, production moved slightly west to Fort Smith, Arkansas, from 2008 to 2012.
So where are KitchenAid refrigerators made today? Currently, these refrigerator models are crafted in Iowa. Meanwhile, side-by-side and freestanding fridges are mainly produced in Ramos Arizpe. The demand for KitchenAid fridges has prompted a significant $150 million expansion of the manufacturing facilities in Mexico.
I'm currently using one of KitchenAid's built-in refrigerators. It was one of the smartest decisions I've ever made for my kitchen. More space and a modern touch for the cooking area, I couldn't wish for more!
3. Food Processors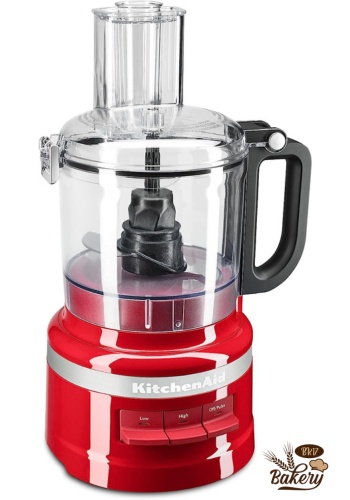 There are 7 diverse food processor models. Each caters to different capacities, motor powers, and budgets.
These kitchen tools are in the affordable range of KitchenAid products, priced from $30 to $200. Making them in the USA wouldn't be cost-effective.
So, KitchenAid relies on capable Chinese manufacturers to make their food processors. This helps lower production costs while maintaining high-quality standards through China's highly-skilled workers. Generally, Asian countries lead in making cooking appliances.
FAQs
Are KitchenAid Appliances High Quality?
Of course. KitchenAid stays dedicated to high-quality standards, whether manufacturing in the USA or abroad.
Does Whirlpool Own Kitchenaid?
Yes. KitchenAid is one of the Whirlpool-own brands. Hobart Manufacturing Company used to own KitchenAid. In 1986, Whirlpool Corporation bought the company, and it has been part of Whirlpool ever since.
Where Does KitchenAid Rank In Appliances?
According to LifeStory's research, KitchenAid is the runner-up in te Top 9 ranked kitchen appliance brands with the 111.9 Net Trust Quotient Score.
Are Bosch Appliances Better Than KitchenAid?
There is no right or wrong answer to this. Both Bosch and KitchenAid are comparable in many aspects: design, functionality, cleaning power, reliability, and even price. The choice depends on the preferences of consumers.
Conclusion
Overall, regardless of manufacturing plants, KitchenAid appliances all share the brand's unwavering commitment to quality and innovation. Cook with confidence as your KitchenAid companions enhance your cooking journey.
See more: What Is A Paddle Attachment For Stand and Hand Mixers? Its Uses