Precision is the first rule in baking that all baking lovers need to know. A right-size baking dish is the game changer for your creation. Whether you're a seasoned baker or a novice in the kitchen, understanding 2-quart baking dish dimensions will motivate you to bake perfect cakes or extraordinary desserts every time.
This quick guide will help baking enthusiasts grasp all you need to know about this essential kitchen tool.
In This Article
What Size Baking Dish Is 2 Quarts?
A 2-quart baking dish is a versatile dish with approximately 2 quarts of liquid or batter. Square or rectangle dishes measure 8 inches wide x 8 inches long x 2 inches deep. But the size of round dishes is 9 inches in diameter x 2 inches deep.
This versatile tool has a variety of shapes, but the two shapes you will see in common kitchens are rectangle and round.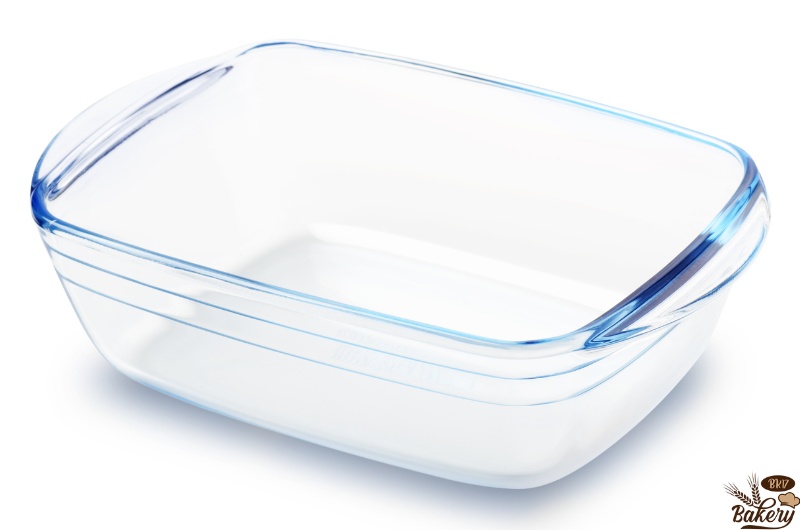 If you're wondering which shape you should buy, I suggest you consider the food shape and types of recipes you usually bake. Read carefully the baking recipes to choose the perfect size for you.
2 Quart Baking Dish Vs 9×13: What Are The Differences?
There are many differences between these two dishes, but the obvious difference between them is their sizes. A 9×13 dish can contain 3 quarts and cater to distinctive needs compared to a 2qt one.
2-Quart Baking Dish
As previously mentioned, a standard 2-quart baking dish is roughly 8 to 9 inches long and wide, with a 2 to 3 inches depth. Its smaller size is ideal for recipes that require precision, such as:
Intimate, small gatherings: I usually use a 2-quart dish for small groups because it ensures equal portions of food.
Side dishes: This dish accommodates well dishes like roasted vegetables, scalloped potatoes, and stuffing.
Desserts: Fruit crisps, crumbles, and bread puddings can be baked perfectly in this compact dish.
9×13-inch Baking Dish
Meanwhile, a 9×13-in baking dish offers a larger dish making it suitable for feeding a crowd. Its dimensions provide more space for ingredients, making it an ideal tool for:
Family or large gatherings: Whenever I want to invite friends for dinner or throw a family gathering, this perfect size serves savoury dishes for all.
Casseroles: Casserole dishes like high-stacked lasagna and baked ziti benefit from the spaciousness of this dish.
Potluck events: When you need to bring something to a pot luck dinner, the 9×13-inch plate will get your back.
What Is A 2qt Baking Dish Made From?
This essential baking item can be made from different materials. Glass dishes, such as Pyrex, are like the MVPs of the kitchen thanks to its equal heat distribution and dishwasher-safe advantage.
Ceramic baking dishes look for aesthetics and maintain heat well, so I always use them for a party or family gathering, especially during winter. For those slow and steady cooking sessions, stoneware is what I pick. Meanwhile, metal dishes made from aluminum or stainless steel are lightweight and heat up rapidly, which work wonders for my daily cooking needs.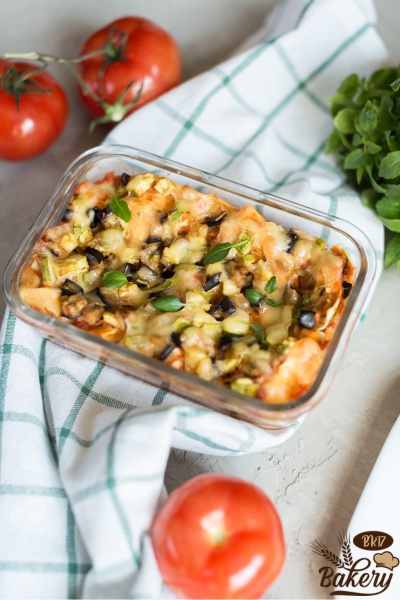 While every material comes with its own benefits, it's also important to consider safety concerns. Non-stick coatings might emit some harmful fumes when they're faced with extreme heat. 
And be careful when using metal baking dishes with acidic ingredients as they might remove the metal from your food. Some types of glass bakeware may contain traces of lead. As for plastic plates, heating them could release some toxic chemicals like BPA or phthalates.
Don't forget to follow your kitchen comrades' guidelines – the manufacturer knows best!
See more: How Many Cups Are In 3 Quarts?
FAQs
Can I Replace 2-quart Baking Dish With Something Else?
The first several times I baked, I didn't have all the essential baking tools I should have, so I had to be creative. From my experience, here are the two most suitable kinds of dishes that you can easily find in many essential kitchen tool stores:
Baking pan: 11 inches wide x 7 inches long x 1.5 inches deep
Loaf pan: 9 inches wide x 5 inches long x 3 inches deep
I usually go for a baking pan to shorten the baking time. Meanwhile, loaf pans are my go-to option to lengthen the cooking time.
If you're swapping out your dish, you might need to give the baking time a little wink and adjustment to still nail those savoury dishes.
How Many Servings In A 2 Quart Baking Dish?
The answer depends on the type of food you are making. This versatile tool serves 6 to 8 people maximum with side and casserole dishes.
Conclusion
Hopefully, this article has quenched your curiosity about the dimensions of a 2 quart baking dish! It's usually handy to have this essential kitchen tool on hand, but it's not always practical.
If your recipe's craving a 2-quart dish and your stash is fresh out, don't you worry. There's a whole bunch of alternatives ready to save the day. For the best results, try to adjust the oven temperature and time.